For businesses to grow incredibly, certain factors are helpful. The main factors that should be kept in consideration are the finance and accounting department. It is vital for any business to keep the financial and accounting matters clean and accurate to keep the business drifting. A proper and effective invoicing works best in this regard.
Outline
What is an Invoice?
What is the Difference Between Invoicing and Effective Invoicing?
Elements of Invoices
The Transformation of Invoicing
Role of invoicing software in business growth
Invoicing Software in 2021
Tips to Generate an Effective Invoice
Conclusion
What is an Invoice?
Invoices are simply a type of record-keeping and account documents; these are statements that businesses send to their customers asking for payments against goods and services. They contain descriptions of goods, the payment terms, and other useful information.
To make it a little more simple, you go to the grocery store and purchase some goods and the receipt given to you is simply called an invoice. Invoices are very important for businesses to get paid by the clients as it offers a record of sales, helpful for bookkeeping, tax records, legal protection and many more.
Purpose of Invoices
Keeping legitimate records of sales
Tracking payments
Providing legal proof of agreements between the parties
Help in developing efficient marketing strategies
What is the Difference Between Invoicing and Effective Invoicing?
When an individual starts a business, in the initial stages there are many traps business owners fall into, some of these traps include lack of cash flow, lots of debt and not having proper bookkeeping. A proper and more efficient invoicing helps businesses to cope with these difficulties. Proper planning and proper knowledge of the system is needed for the success of a business.
Effective Invoicing practices include:
Keeping and maintaining proper records of invoices and tracking the work regularly.
Must have clear and agreeing formats for invoices that will help to enhance the readability.
Should contain all the relevant information from the description of products to contact information for further queries.
It should properly and clearly communicate the business policies and terms to avoid any confusion and disputes.
Some businesses prefer digital invoices rather than printed documents because soft invoices can help keep proper records and ensure fast delivery.
Invoicing is effective when it provides multiple payment options for the customers.
Efficient software is also helpful in this regard because it helps in creating professional invoices with all the information required.
Do not forget to attach a short friendly note because it will get speedy attention.
Elements of Invoice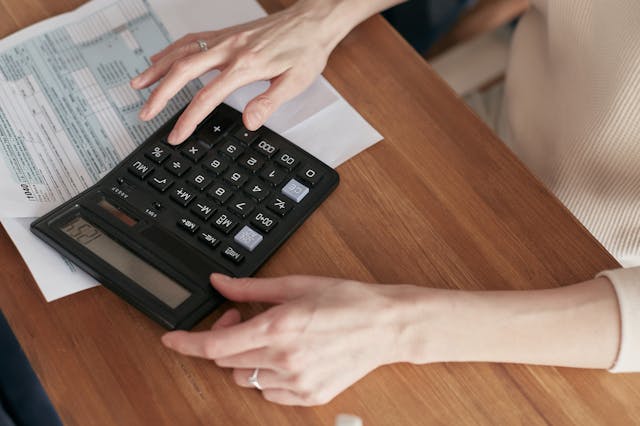 As stated earlier, invoices are documents that specify and record any transaction. It should have a proper format and must contain all the information a customer wishes for. A proper invoice contains the following elements:
The company's logo along with the word invoice
Date of the service provided and the sale date
A unique number that distinguishes the particular invoice from others
Date of sending an invoice
Name and contact of seller organization
Name and contact of buyer
The company's terms and conditions
The cost of individual items
Taxable amount
Total amount due for payment
A thank you note
The Transformation of Invoicing
The history of record keeping in businesses is very old. It started in Mesopotamia back in 5000 BC, where the traders sculpt the records of transaction details on stone and wood boards.
As time passed merchants started using animal skins and papers for making invoices. Nowadays with the revolution of technological advancement, there is a massive reduction of the cost. This allows for people to have modern forms of invoices that are convenient, cheaper, and faster than the traditional form formats.
Types of modern Invoices
Modern inventions like computers and laptops put forward a huge change in invoicing by turning the process from paper to electronic media. Which is more convenient and cheaper. These days, invoices are created on computers that are more economical than traditional forms.
These are more environmentally friendly ways of communication as there is less use of paper. Online invoices are sent easily through emails, and payments are also made online conveniently.
Invoicing Software in 2021
We live in a modern era where technology and the internet have taken over the old form of work. Modern software makes your work a lot easier and faster, the same is the case with invoicing software. They are automated, fast, reliable, and can help you get paid on time. Many software programs are among some of the best invoicing software due to their specifications and features. Here is a list of some of the most popular ones.
It is considered one of the most famous accounting software with many amazing features. Although it is not affordable like other software in this category, it does offer a variety of accounting features. You can customize and automate invoices and also avail many other services including bookkeeping, etc.
It provides access to affordable and efficient invoicing by setting recurring invoices and payments. Within seconds it creates invoices that are professional. Zoho also ensures that your invoices reach the customers timely.
It has a free plan that helps its user to get unlimited access to several features. It integrates with many third-party apps as well. A plus point about invoice ninja is that it offers multiple company support that means if you have more than one business you can manage them by using one ninja account. You can also create eye-catching proposals for your clients.
This is included in the list of best software because it is affordable and convenient for small businesses and firms. It also has different accounting tools as well and easily integrates with approximately 100 other apps.
Benefits of Invoicing Software
There are many benefits of using software for invoices, for example:
You can create customized invoice templates of your choice
Help in automating the workflow for businesses
Saves time and money by reducing the staff in the accounting department
The payments made through this software are secure and easy
There are many other benefits of using these invoicing programs. These software tools can help businesses to improve their cash flow and build strong relations with their customers/clients.
Role of Invoicing Software in Business Growth
With the advancement of technology and artificial intelligence, online software and machines have successfully taken over repetitive tasks allowing people to focus on other important tasks. This advancement leads to many incredible improvements in the business world by automating the sales, billing system, invoicing system, and many other business-related transactions.
As businesses grow and expand, the billing and other financial processes also grow and become complex and time-consuming. With the help of proper software for invoicing, companies can automate these complex and time-consuming processes.
Accurate and fast billing is very important for businesses to manage a proper cash flow. An automated billing system helps businesses to focus on other ventures like researching and configuring new revenue models.
Manual processes are not that effective because when you deal with complex pricing models, it creates real business problems that get harder to manage over time.
Invoicing is one of the easily automated business processes. Online automated invoicing can help businesses in many ways:
Invoicing makes sure the timely delivery of purchases
Helps in increasing payment insights that prevent any confusion related to the billing and record-keeping
The invoices generated through the software are error-free and thus build loyalty among the customers
It reduces the manual effort and workload
Modern software programs are equipped with different advanced features that are innovative and automated. These software not only help in billing but also integrate other processes. This helps companies to reach their full potential.
Tips to Generate an Effective Invoice
Badly created invoices can lead to late payments by the customers. It is very important to make invoices accurate and error-free because effective invoices can help businesses to get paid on time.
There are many proven tips that will help businesses to make invoices effective.
Tip#1
Keep the invoice format simple and put clear information so that the reader or customer knows what they are paying for. Write the full name of products, avoid abbreviations.
Tip#2
Put the company's logo on the top of the page in a prominent location that will help the customers in the identification of your business.
Tip#3
Choose the graphics, fonts, and colors for the template wisely, because it will help to increase the readability of the invoice. Do not leave a lot of empty spaces on the document.
Tip#4
There should also be a space for notes where you can clarify the terms and conditions regarding the payment dates.
Tip#5
Always use authentic and reliable software for invoice generation.
Tip#6
Always use a flexible approach when offering payment methods. Offering a variety of payments methods will lead to early and quick payments.
Tip#7
Use different strategies to get paid on time. You can charge a fee on late payment, this will encourage the customers to pay the dues on time.
Tip#8
Always keep good records of the work you are doing and there should always be a backup and paperwork.
Tip#9
Don't forget to mention the due dates for payments. Providing a timeline will help the customers to follow and pay the dues before the deadlines.
Despite doing everything right on your side, things might not work the way you want. Because you can't control everything. But the things you can influence are the strategies and the working mechanism where you make it easy for your clients to pay you on time.
Conclusion
Invoicing programs are very important tools that help businesses to work without risks and errors. Different invoicing tools help you to automate the processes related to accounts and management of your company. They are vital for companies in many ways, i.e. streamlining the process of cash flow and maintaining strong record keeping.
That is why it is very important that the invoices must be effective and clearly express the desires and requirements of the sender. The tips discussed in this article will help you to create invoices in a way that will be effective and provide maximum utility.